Paul Cornell School (Chicago)
Class Pictures
1951-1956
Last Updated August 4, 2015
Bookmark this page as http://www.wwjohnston.net/wj/cornell-school.htm
| Wesley Johnston | Cornell Main | 1951 | 1952 | 1953 | 1954 | 1956 |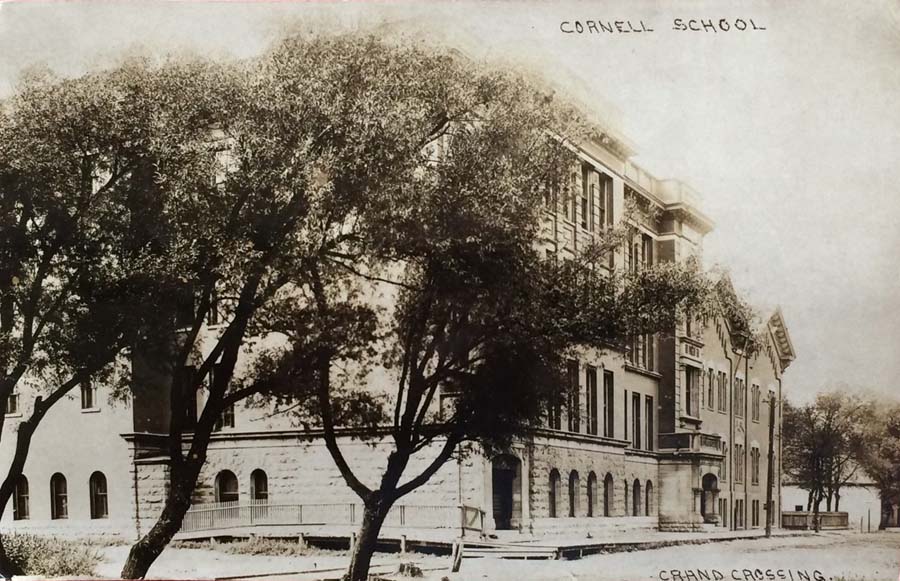 Cornell School in 1907
Click on photo for full-size.
Where are they?
If you know where any of them are now, please send an e-mail to Wesley Johnston.

The grades went: Kindergarten, 1B, 1A, 2B, 2A, etc.
I was "skipped" from 1B to 2B, so that most of those in the 1952 photo are not in the later photos.
---
Click on an image below to go to the web page for that year's photo.


1951
PM Kindergarten


1952
Grade 1B


1953
Grades 3B-2A


1954
Grades 3A-4B


1956
Grades 5B-5A
---